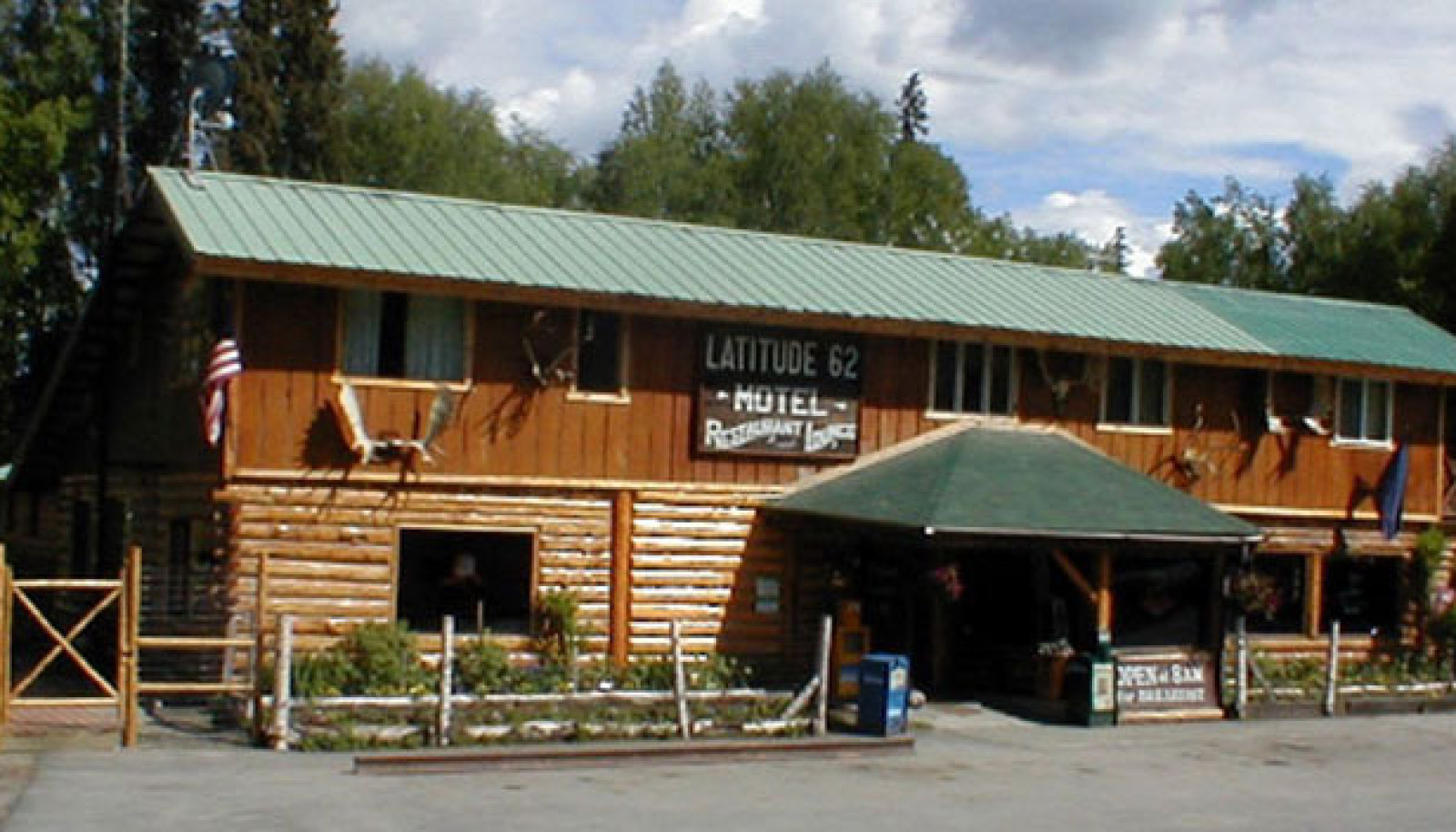 Welcome to "The Latitude"
Talkeetna's local Restaurant and Hotel
Accommodations
Centrally Located near Downtown Talkeetna, next to the railroad depot and airport, we offer 12 clean comfortable rooms for rent.
Restaurant
The Latitude 62 has a full service restaurant and cocktail lounge with a Denali view. The restaurant and bar have free WIFI internet.
Mac and Nancy
The owners
Feel at home
Discover our accommodations
What is going on?
Live Music and Events

Live music in Talkeetna with Peter Mulvey Friday Feb. 24th  7:30 pm Tickets on sale now at the Latitude 62.  $25  Stop by or Call 907-733-2262

Wednesday, January 25th Join us at the Latitude for live Irish Music by the John Walsh Trio and special Irish food. Tickets are $20 for food and music, or $10 for just music. 6:30PM in the dining room. Call 733-2262 to make a reservation!